(markwillhans(a)gmail.com)
-any comments welcome!
2014
www.pinstriping.se

Mark Willhans lives in Sweden and takes on any type of freehand pinstriping and lettering work. Custom logos and design work through the company Kosmopolit Design.

This is a pre-taste of what you will find at www.pinstriping.se
Drop me a line at the above email address, where (a) means the at-sign. I'd like to know who you are and what you think of this. Thanks!
/ Mark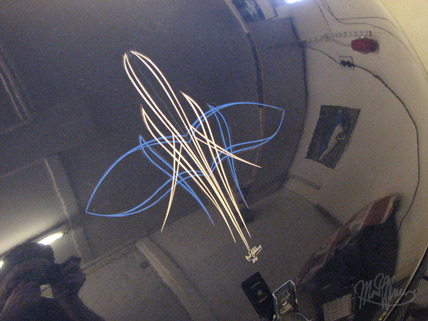 ::: Ford 1946:::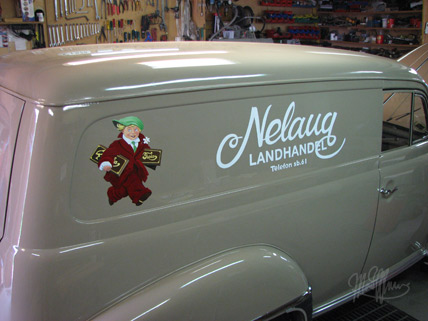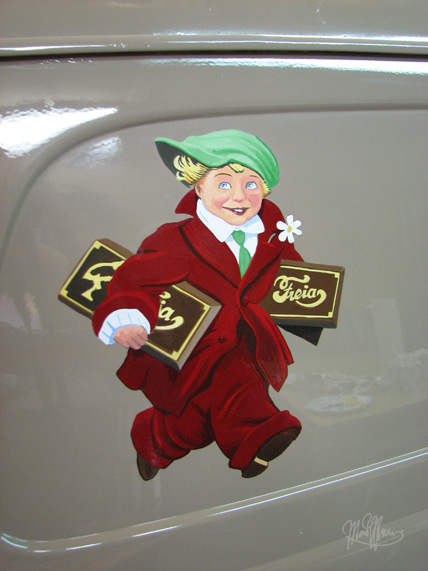 ::: Opel Olympia :::
© Mark Willhans 2013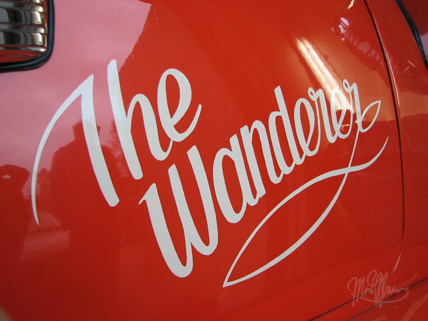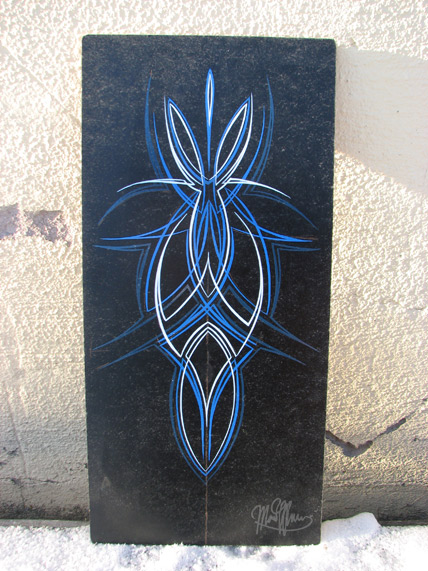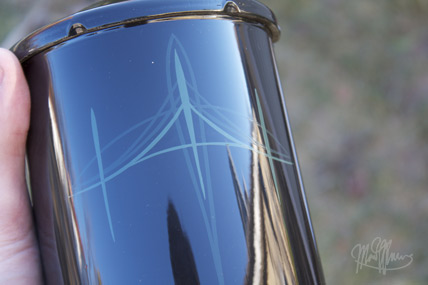 ::: Oil filter canister on a Ford 1934 :::
Discrete 'striping on customer request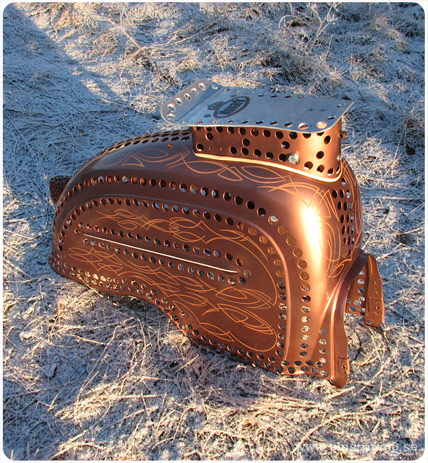 Monark Monarscooter, Borlänge, Sweden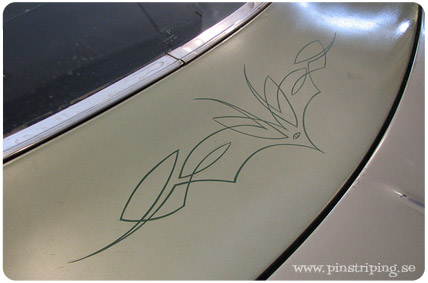 Dodge Coronet-68, Leksand Sweden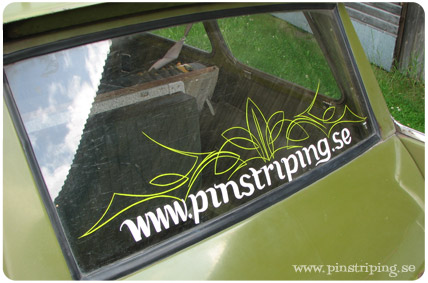 Saab 95 -68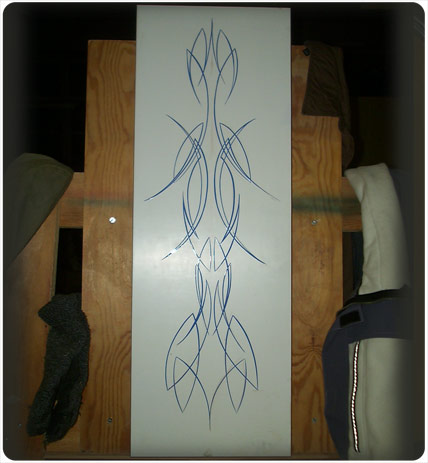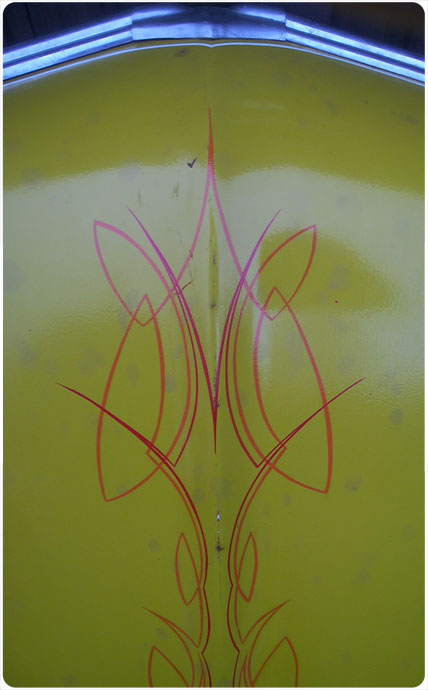 ::: Hood from Volvo 544 :::
Experimental purposes
© Mark Willhans 2007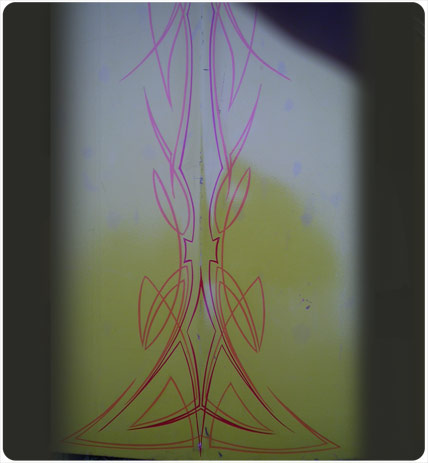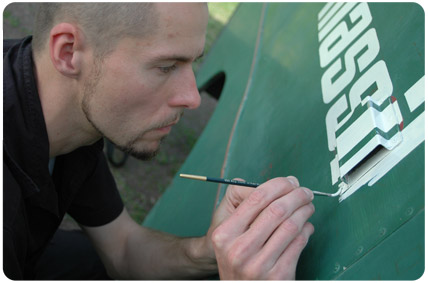 ::: Painting the staff car of Klassiker magazine :::
Lettering is fun. Weathered lettering is even better.
© Mark Willhans 2007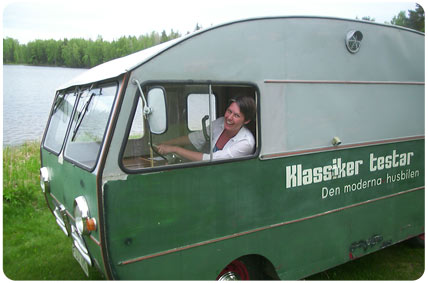 ::: Aztek Orgasm :::
(well every artwork has to have a name huh?)
© Mark Willhans 2007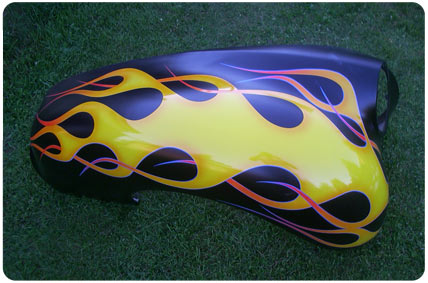 ::: Outlines on flames :::
The car is a '37 Ford. Note flames on top not yet outlined.
Compare style and feeling.
© Mark Willhans 2007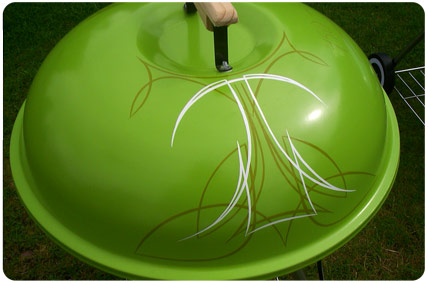 ::: BBQ? :::
sold. now resident of Norway.
© Mark Willhans 2007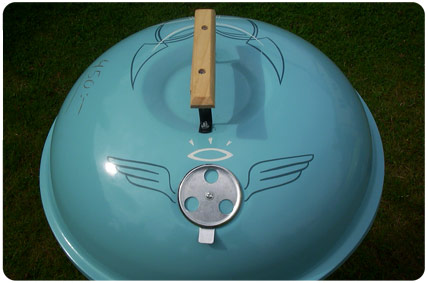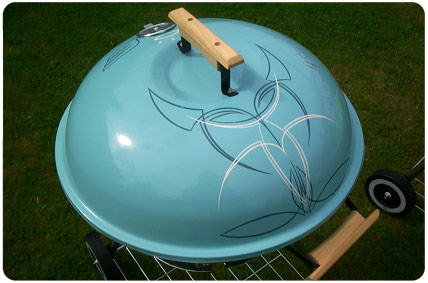 ::: BBQ? :::
This one has also found a new home in Norway.
© Mark Willhans 2007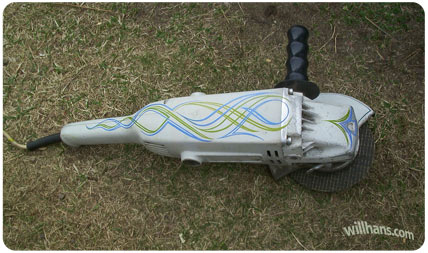 ::: The Karmagrinder :::
© Mark Willhans 2007
For Buddhists in a hurry. Cut away all your ego now!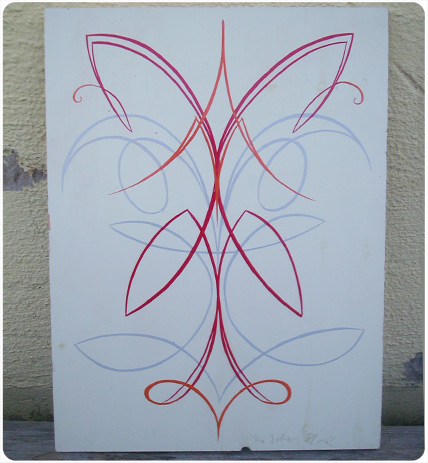 ::: The Joker's place :::
© Mark Willhans 2007
When Gotham City badboy "The Joker" gets home after a day of bad manners, this is what his place looks like. At least from a abstract point of view.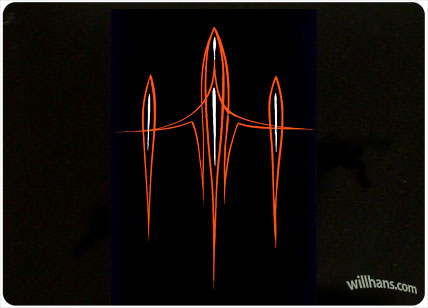 ::: Jet Age :::
© Mark Willhans 2006
When taking a two-day course in pinstriping led by the Wizzard (Finland) I made this scroll named Jet Age.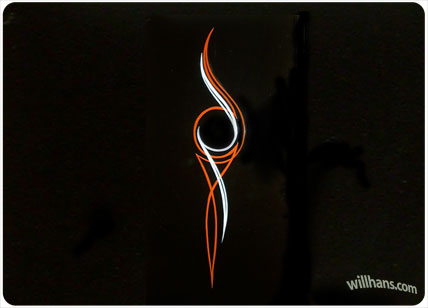 ::: Dynamic Swirl :::
© Mark Willhans 2006
From it's inception in -06, the Dynamic Swirl has spread out quickly across the globe. Not only has it been in a logo in The Netherlands, it is also used as a tattoo in Norway as well as Brazil! And that's just the ones that told me.
Anyone can use the Dynamic Swirl with permisson, just tell me about it.
Use my name, give me cred!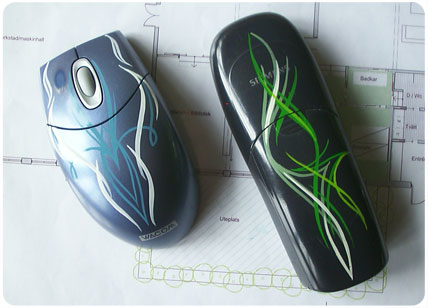 ::: Office gadgets :::
Fifties romantic style to the left and what I prefer to call "the Flaming Swirl" to the right.
© Mark Willhans 2006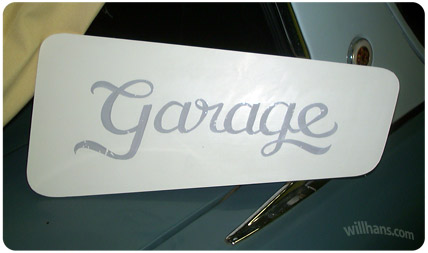 ::: Lettering :::
Handmade sign in -50's style. The typography is called Radio and was designed by Magnus Rakeng, Melkeveien Norway.
© Mark Willhans 2006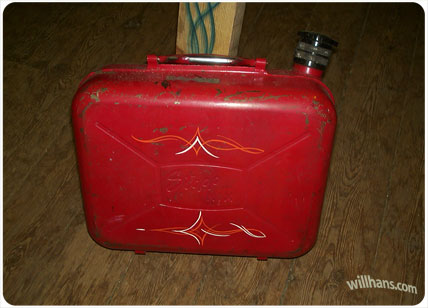 ::: Spare Gas, anyone? :::
© Mark Willhans 2006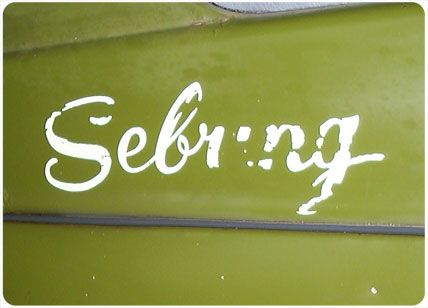 ::: Weathered Lettering :::
© Mark Willhans 2006
Don't wreck that genuine feeling by getting a new paintjob.
Have your ride weather lettered instead.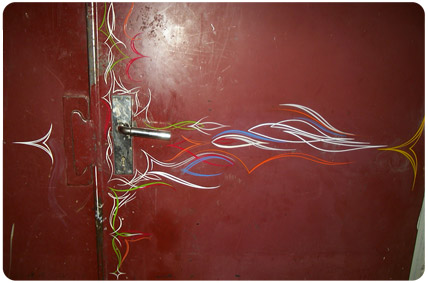 ::: The brush wipeoff place :::
None-figurative chaos

. . . . . . . . .




English: American pinstriping in short
Pinstriping is known in Sweden to be very correct and restrictive lines on handmade artifacts of the past. In the U.S. it's different. Catholic cultures embraced and kept alive the ornamental, highly decorated look, bringing it into the kustom (with a "k") car scene in the early fifties. Eccentric artists like vonDutch and Ed "Big Daddy" Roth continued the trade by adding their own artistery into this craft, making it take another step into what it has become.

Factors leading to success
In classical pinstriping, the artist strives after the perfect balance in weight, like in a logotype, lineweight contrasts and contrast between soft curves and sharpness. The colours should enhance the object without being to obvious. To this, the artist wants his perticular style to be recognizable to the audience.



:::
back to main page
:::


:::
startsidan
:::